Serving You
Serving you, the citizens of Rosemount the past three terms is both gratifying and humbling in your trust and willingness to allow me the privilege to represent all of you on City Council. With your consent and vote, I would like to continue to serve you to positively move forward our community to address the challenges we are facing.
Challenge # 1 "Best Bang for our Tax Bucks"
Today, fiscal restraint, finding innovative solutions and increasing technology use will continue to be keys for city staff to communicate and provide the services our citizens expect in today's world. City Council prioritizes city revenue resources to fulfill our citizens' expectations and to realize a long term vision for the community that is sustainable and prudent in future capital investments and current infrastructure maintenance. Sustainable economic growth creates more local jobs, pays for development infrastructure and creates the ability to maintain itself after the development is done.
Challenge # 2 Welcoming and Inviting to Businesses
Increasing our commercial and industrial tax base, our tax capacity, provides local jobs for our economy while reducing the reliance on the higher percentage of residential tax revenues we experience. Similarly, buying local and supporting our local businesses allows for their expansion and reinvestment back into our community.
Challenge # 3 Our "Front Porch" is open for Community Connections
Currently, over 25,000 citizens live in Rosemount. Increasing our community amenities and gathering events allow more of us to feel connected and call Rosemount - HOME. The long history of volunteering in our community helps activate the "neighborliness" and "small town" feeling we all treasure. We must continue to create opportunities for everyone to engage as our population ages and becomes more diverse.
Challenge # 4 UMORE – Communicating for a long-term development
UMORE Development is a 25-30 year vision on 5000 acres in Rosemount and Empire Township.
This property represents many memories for residents impacting the public discourse during development. Many stakeholders, including our residents will have the opportunity to be engaged in learning about the property, concerns regarding contaminations and first steps involving large scale gravel mining and development. Key for our city council, staff and residents will be the open communication necessary to engage and inform the public about the AUAR process, planning commission recommendations, ordinance protections and the permitting development will go through on this site.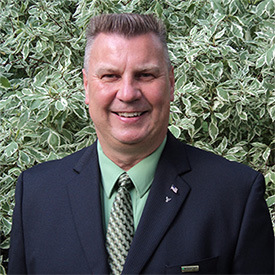 RESULTS
Money.com Rosemount, MN #12 Best Place to Live in the Nation
Money.com Rosemount, MN #4 Best Place to be a Kid in the Nation
3-STAR Sustainable rated community, first in MN
High marks for Safe Communities, Education, Public Spaces
$1.27B in Tax Capacity Growth Value to city 2014, 3rd highest in Dakota County
City Tax Rate 2021 6.3% less than 2016 rate, 3rd lowest in Dakota Co cities
New, Expanding and Relocating Businesses to Rosemount
Increased Youth voice in city through Youth Commission
Direct Bus commuter bus service to Minneapolis & St Paul
Added trails, parks and youth athletic facilities through partnerships
Improved Council and city administration operation efficiency
Increased communication with citizens and businesses